Due to the pandemic, many companies have shifted to a work-from-home arrangement. This means spending more time in front of a computer screen, attending virtual meetings and doing digital tasks. Although working from home can be convenient and comfortable, it can also bring in stress; resulting in several problems like acne breakouts, puffy under eyes and wrinkles.
The best thing that you can do to keep your skin healthy and glowing during these times is to have an effective WFH skincare regimen. Below are some of the essentials when it comes to detoxifying your skin at home.
1. Cleanse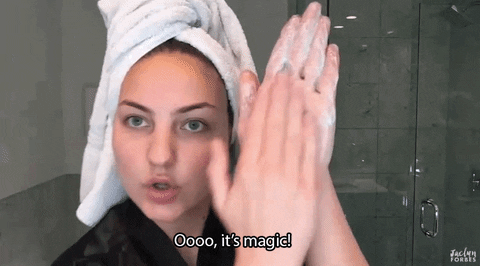 Facial cleansing is an essential part of skincare. Its most common benefit is the removal of dirt and other unwanted debris on the face. Even if we aren't travelling out for work or wearing makeup, cleansing daily is still very much necessary. Otherwise, dirt and dead skin cells will settle on your face and may lead to chronic inflammation in the form of pimples.
Experts recommend cleansing your face twice daily. Find a gentle cleanser that suits your skin type and use it before and after you end your day. The Aspure Wash contains ingredients like Astaxanthin, Licorice Root Extract and Gotu Kola Extract that effectively targets ageing and stressed-out skin while also removing impurities and dead skin cells – making it a great product to have in your work-from-home skincare arsenal.
2. Use an exfoliator
Exfoliation is the process of removing the dead skin cells that clog your skin to uncover fresh new cells below. It has numerous other benefits such as preventing acne, improving skin tone and works effectively as part of a whitehead removal treatment.
If you want to give your skin that longed-for glow, exfoliation is one of the quickest and easiest ways to do it. This process can essentially reduce the dullness of your skin which might be caused by late nights and a poor diet while working from home.
The Auras Peel is a highly effective product that can exfoliate both your face and body. Infused with marine minerals, it supports the natural cellular turnover process of the skin to renew your skin's inner glow.
3. Follow up with a toner
Applying a toner on your face after exfoliating is recommended to bring your skin's pH levels back into balance. Toners are fast-penetrating liquids that quickly hydrate the skin while helping to shrink the appearance of pores.
For those with oily or acne-prone skin, using a toner is especially important because it can help the skin to be less prone to oiliness and infection by balancing its pH level. It can also help create smoother and more vibrant skin. For a gentle and effective toner, try out the Auras Toner – containing Horse Chestnut Extract boasting soothing and toning properties, this product is a must-have on your shelf for soft and supple skin.
4. Apply serum
Face serums are skincare products that are often used to manage specific skincare concerns, such as dark spots and wrinkles. They are designed to provide high concentrations of active ingredients like vitamin C and niacinamide, which can help rejuvenate the skin.
Spending long hours in front of a screen exposes you to a great amount of blue light, which can cause hyperpigmentation to your face. By using serums with antioxidant protection and brightening ingredients, you can prevent the formation of dark spots on your skin and make it look more even.
Aspure Serum is one of the best products to incorporate in your everyday skincare regimen – infused with the king of carotenoids and astaxanthin, it works to reduce any lines and wrinkles while boosting the skin's radiance.
5. Moisturize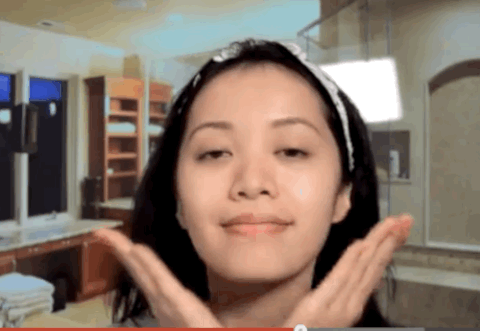 Your detoxifying skincare routine will not be complete without a moisturizer. Moisturizers are nourishing products that help replenish hydration and keep your skin's moisture. Even if you do not have dry skin, applying moisturizer is highly essential to keep your skin looking youthful and healthy. If you are always in an air-conditioned room, make sure you are quenching your skin with a high-quality moisturiser.
Final thoughts
If you want to keep your skin glowing despite the stress of virtual meetings and numerous deliverables, starting an effective WFH skincare routine is your next best step. At Adonis Beauty, we offer a wide range of skincare products that you can use to detoxify your skin and offer a range of affordable facial packages in Singapore.